"We are the ultimate Top Digital Marketing Agency and web solution provider, delivering exceptional results and driving growth in the online realm for businesses."
Digital Marketing
Mr Zohaib Ahmed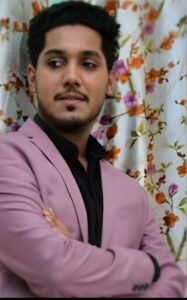 "Meet Zohaib Ahmed, a Indian citizen,Dubai residency since childhood, who pursued his education at Bangalore's MS Ramaiah. With a deep belief in the power of thoughts and their potential to be realized, Zohaib embarked on a journey that led to the establishment of The Basilium Group.
Starting initially with antique selling and forklift tyre manufacturing, the company has evolved over time to include ventures in digital marketing and more. Zohaib's unwavering conviction is that no matter the obstacle, the key lies in focusing on solutions.
Beyond business, Zohaib's heart beats for charity, exemplified by the Basilium NGO. He is a driven and passionate individual, determined to elevate his company to new heights. Together, we look forward to a future shaped by vision, determination, and a commitment to making a positive impact."
Digital Marketing
Bring Innovation to Your Company
Let's start the journey towards success and enhance revenue for your business.  Take your company to the next level.
About The Basilium Digital Marketing Agency
Our mission is to empower businesses and organizations with cutting-edge digital marketing strategies and technologies, helping them reach their target audience, drive growth, and achieve their goals in the ever-evolving digital landscape. We believe that our work extends far beyond the completion of a service. We see it as the starting point, with the potential to create ripples of impact. Our goal is to craft success stories for brands that shine brilliantly in the digital realm. Our purpose is to add value to brands, leaving a lasting impression that weaves a captivating narrative.
Our vision is to be the leading digital marketing agency, recognized for our innovative approaches, exceptional results, and unwavering commitment to our client's success. Our passion lies in refining strategies and harnessing the power of digital marketing as a premier avenue for driving business growth. We are deeply committed to helping our clients dominate the digital arena. With each customer our clients acquire, we proudly add another feather to our cap, celebrating mutual success.
Client-Centric Approach: We prioritize our client's needs and objectives, working closely with them to understand their unique challenges and develop tailored digital marketing solutions that drive measurable results.
Innovation and Creativity: We foster a culture of innovation and creativity, constantly exploring new ideas, technologies, and strategies to stay at the forefront of digital marketing. We encourage our team to think outside the box and bring fresh perspectives to every project.
Transparency and Integrity: We believe in open and transparent communication, building trust, and long-term client partnerships. We uphold the highest ethical standards, maintaining integrity in all our interactions and delivering on our promises.
Results-Driven: We are dedicated to delivering tangible and measurable results for our clients. We set clear objectives, track key performance indicators, and optimize our strategies to maximize ROI and drive business growth.
Collaboration and Teamwork: We foster a collaborative and inclusive work environment, where teamwork and synergy thrive. We believe in the power of collective expertise and leverage our diverse talents to deliver comprehensive and impactful digital marketing campaigns.
Adaptability: We embrace change and adapt quickly to new technologies, industry trends, and client requirements. We are agile in our approach, constantly evolving our strategies to meet the dynamic needs of the digital marketing ecosystem.
The Basilium Marketing Agency stands out as a distinctive top digital marketing agency provider, known for seamlessly blending creativity with practicality. Our extensive range of services covers various aspects such as SEO, SEM, SMM, complete digital marketing, affiliate marketing, website design and development, domain registration, web hosting, e-commerce solutions, content management systems, and other IT-related projects.
What sets us apart is our commitment to delivering on our promises and refusing to blend in with the crowd. We believe in providing exceptional value to our clients through our services. While our digital marketing solutions are offered at attractive packages, we never compromise on the quality of our work.
When it comes to Online Marketing, we employ strategies that are tailored to your specific business needs and goals. Our experts utilize industry best practices to give the results. 
By choosing The Basilium Marketing Agency, you can occupy the digital space ahead of your competitors and capitalize on the immense potential of online marketing. Our doors are open to help you achieve success in the digital realm while delivering exceptional results and maintaining the highest level of quality.
Your Digital Wingman

Revolutionizing

Your Online Journey!
Embracing innovation and expertise to transform businesses into trailblazers in the digital landscape.